Introduction
G D G Muzaffarnagar is an institution which believes that besides academic worth, the students must display their talents and unique abilities through co-scholastic activities. These activities improve creativity; enhance confidence levels, inculcate discipline, enhance leadership qualities and stimulate the students to become team players.
Broadly the following kinds of activities will be organized in the school
1.Interschool activities
2.Interhouse activities
3.Interclass activities
4.Intra class activities
5.Club activities
6.Assembly activities
7.Special Day activities (e.g. Annual Concert/Investiture Ceremony)
8.Community Outreach programs etc.
9.Sports Activities
10.Tours and trips

School Activities
The co curricular activities offered by the school are not only Dance and music (both western and classical- vocal and instrumental) but fine arts too. Apart from being woven into the regular time table of various classes and delivery of the prescribed requisites, these departments are also actively involved in several projects that cater to honing talents of students in multi pronged ways (viz. several prestigious competitions, Annual Function, Art and general aesthetics and Celebration of several global days). The CCE system advocates the inclusion of life skills and work experience which is catered to by including them in the time table, designing a syllabus for it and giving a platform for differently talented students to exhibit their potential.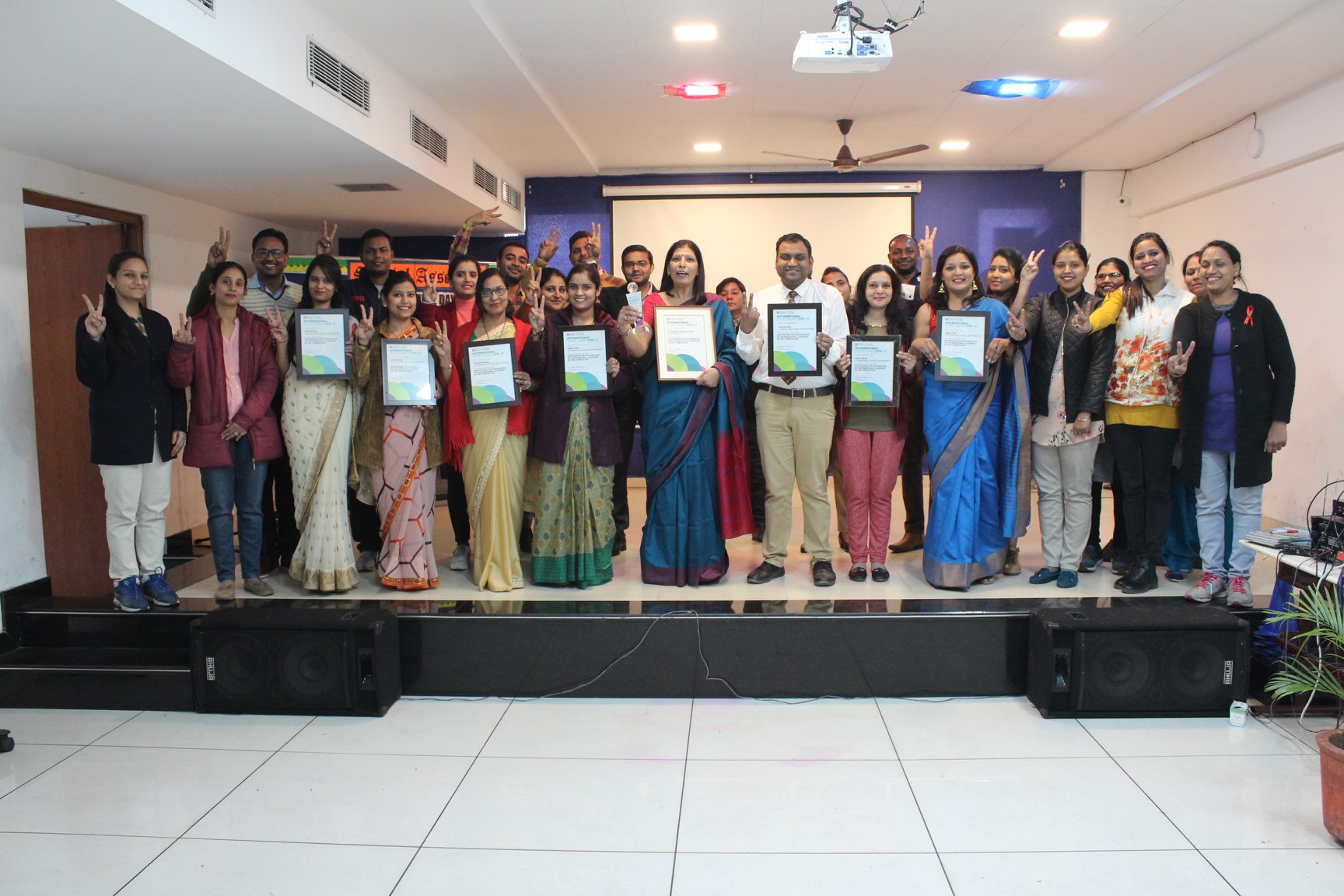 ISA 2018-21
Finally after committed team effort, G D Goenka, has been conferred with the British Council's prestigious International School Award in a grand ceremony at Hyatt Regency, Chandigarh for bringing the world into the classrooms.
Student Led Conference - 2018
Goenkans of all age groups taking ownership of learning experience in presence of their parents and teachers.....KUDOS!!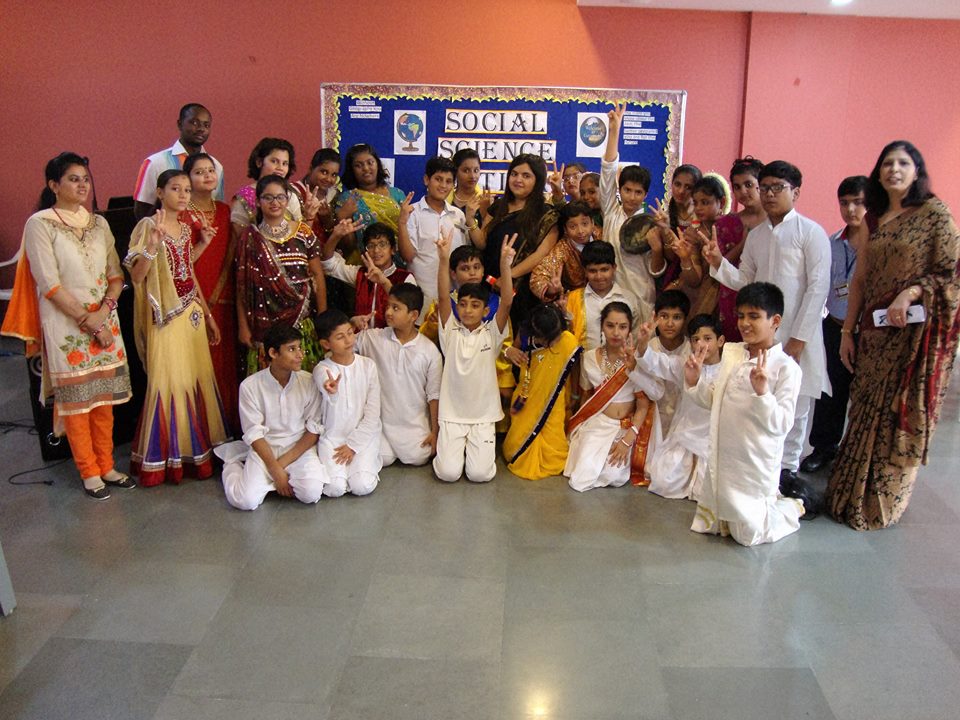 Seminars and Workshops
We believe in the fact that learning never stops and that it is an ongoing process that can happen anytime anywhere and at any age and this is the reason behind the regular attendance at several workshops and conferences by Goenkan teachers both within city, nationwide as also international venues. The regular updating and up gradation with whatever is the latest practice or norm helps us to be a fore runner in teaching practices.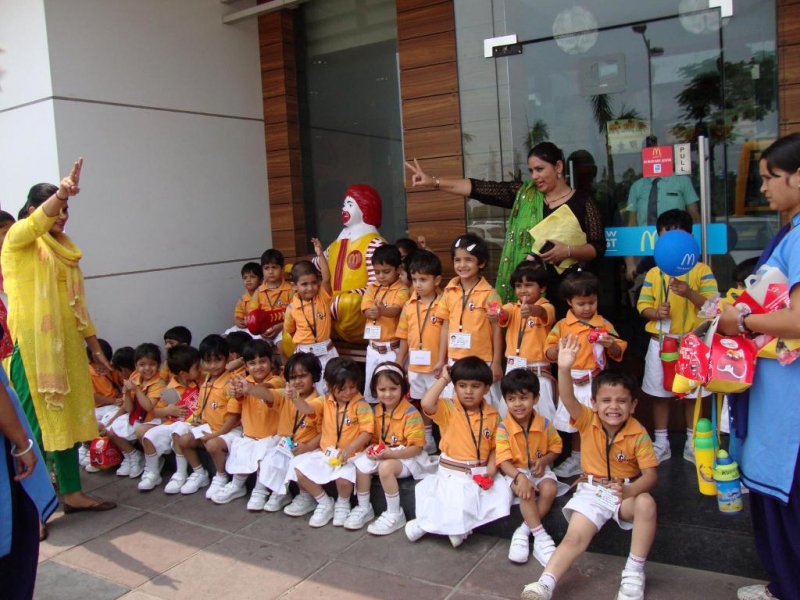 School trips
As per Goenkans global education philosophy, we believe in conducting regular tours trips and excursions for students. This includes both national and international to explore unique environments, cultures and adventure. This is also done with the aim of bringing students close to our Indian culture, to develop love for scenic beauty and become environment friendly, give them an insight into different aspects of the world and life at large. The focus is on giving them a chance to explore places and avenues that they would not necessarily otherwise be able to do. It also gives them a chance to observe and interact in a group situation. Skills of adjustment, leadership, teamwork and good communication etc. get interwoven through such tours. The trips will include short day trips as well as overnight ones. The places are liable to change, depending on the needs of the children and the requirement of the syllabus.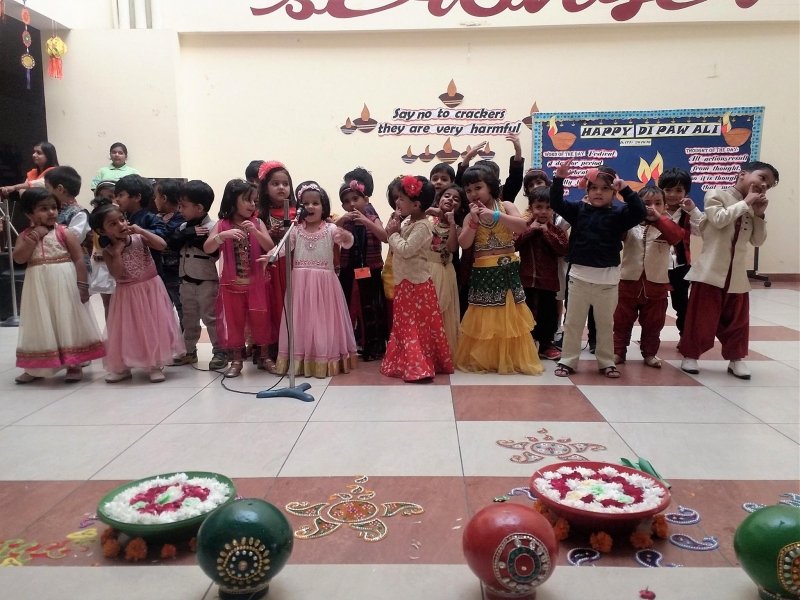 Community outreach programs
There are several such programmes undertaken to sensitize students to the real world around, so that they groom themselves in a realistic way and not in a world cut off from harsh realities and that they do not get shocked by the state of affairs when they step out from the cosy confines of the school after they pass out. These programs include cleanliness drive, Joy of giving, tree plantation drive, AIDS awareness drive, shoe collection and distribution drive and many more.