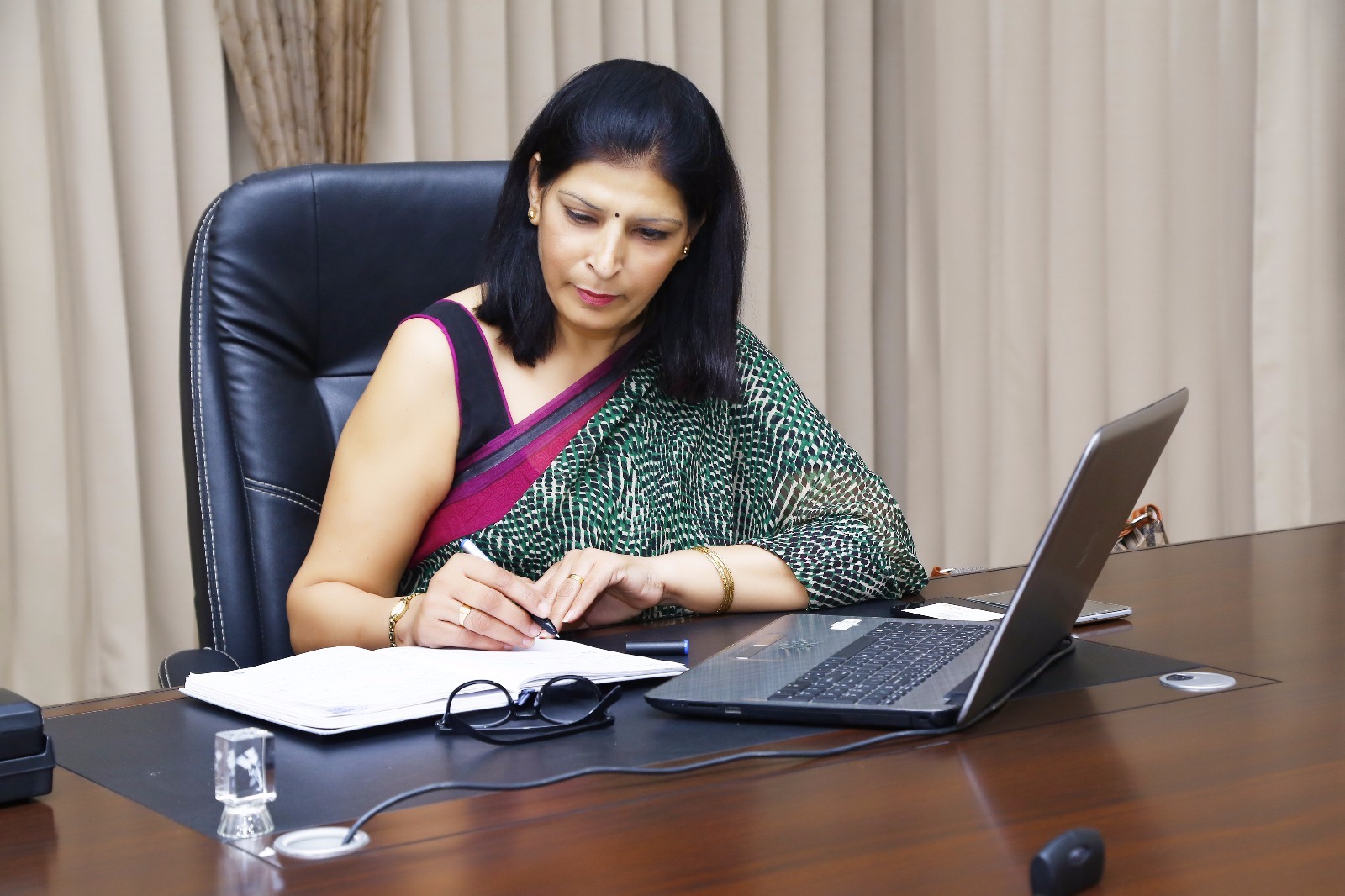 A very warm welcome to the kaleidoscopic view of life at GDGPS Muzaffarnagar.
The launch of G D Goenka Public School in Muzaffarnagar reminded me of Neil Armstrong's words- 'one small step for man, one giant leap for mankind'. Indeed it is a school designed to cater to meaningful education for young and budding minds from in and around Muzaffarnagar.
This global gateway, a conglomeration of traditional as well as modern concept will provide wings to every child's imagination to fly high, yet be rooted in values. As a part of our initiative to add global dimensions, we already have a proposed partnership with schools in the U.K.
The enriching academic program of Goenkans is conscientiously peppered with hands-on, research and project based activities and experiential learning and its internalisation which gives joy and pleasure and thirst for more. It avoids rote learning at all levels. In fact the whole environment is self- learning one, where we can safely claim that we don't teach but our children learn. Our learning concept is difficult to describe in words. To be precise, we just facilitate learning.
National and international exchange programs for students will soon be our regular feature.
Along with the scholastics, the school intensely supports well structured co-scholastic activities too. It offers specialized coaching for dance-classical and western, art and craft, Yoga and aerobics and theatre. The school provides opportunity for sports ranging from swimming, basketball, lawn tennis, football, cricket, volleyball, skating to table tennis and several fun-sports activities for facilitating the right skills and temperament.
We consider our teachers as our biggest asset. We have and will continue to encourage in-house, national and international training programs for teachers to not only empower but energise and enthuse them to impact the structured learning program in its right form.
We greatly value and encourage parent's involvement too in order to develop strong home-school link. We consider this as a key differentiator to bring about the desired change in child's progress.
With special attention to five main pillars of school – structured and sound curriculum, top-notch battalion of trained and experienced teachers with positive attitude, cooperative parents, benevolent management and state-of-the-art infrastructure - GD Goenka Public School at Muzaffarnagar is all set to forge ahead to give a new dimension to education in the town, liberating the minds of young learners and helping them spread their wings and touch the skies.
Harjinder Kaur
Principal